DETAIL
【Delivery at late break】 The lunch party is 3780 yen! 5 persons - free of charge when using private room is from 13: 30 ~ 16: 00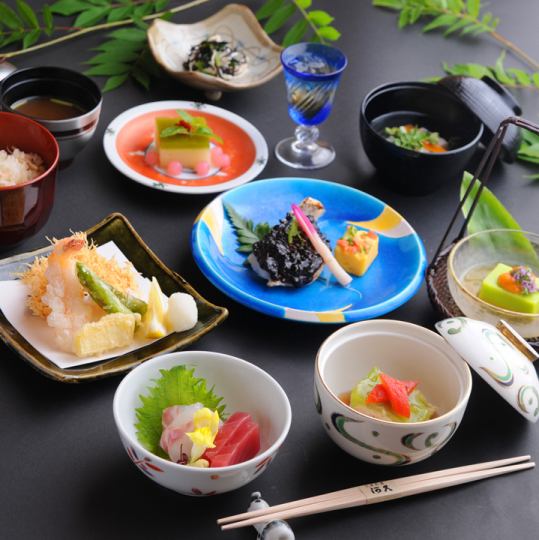 By using a coupon3780 yen
Cooking content is reserved on a monthly basis / reservation required before the day / reservation included tax
Reservation deadline

Visit of hope the day before until 17:00
【Delivery at late rate】 From 13:30 to late start of start! Service charge free when using private room from 5 people is a popular course for alumni associations and others.
Course menu
【aperitif】
· Cherry blossoms
[Appetizer]
· Lotus noodles bamboo flavor
· Confucius and soybeans superimposed
A long shrimp
· Moroheiya Grain Sesame Oil
· Duck loins simmered with pepper
【Souvenirs】
· Aoyagi shrimp
Bai Yun Shell fresh sprout tree
【Building】
· Sea bream squid soap sorghum
Goldfish grass red red oyster
【Simmered food】
· Marinated eggplant and shrimp with sesame cream
Small potato tri-bean sliced ​​almond
【pottery】
· Grilled black pepper and grilled white onions
Paprika Tate Dore Jiagami
【Oils】
· Fried noodles with soba noodles
Fifth-round iched needle ginger onion
Bamboo shoots ginseng shiitake mushrooms three leaves
【Armor bowl】
· Red, bud, bud, chow mein ぶ
【Food】
Ayu rice
[Pickles]
Two kinds of flour
【dessert】
· Three colors Warabimo mochi
Mint bamboo fork
Some contents may differ due to purchase convenience ※.
Coupon that can be used
【Delivery at lazy afternoon】 Lunch session 3780 yen / Special daytime party 4860 yen! 5 persons - free of charge when using private rooms!

Presentation conditions

At the time of booking

Conditions of use

From 13:30 to the last entrance to 16 o'clock / until the day before reservation / from 2 to 50 people / Private room usage is 5 to 2 hours /

Expiration date

Until the end of June, 2018
2018/05/01 update