Course details
【Delivery at late break】 The lunch party is 3780 yen! 5 persons - free of charge when using private room is from 13: 30 ~ 16: 00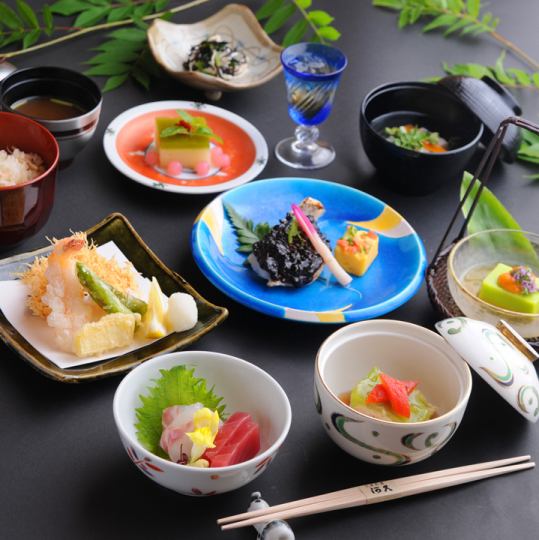 By using a coupon3780 yen
Cooking content is reserved on a monthly basis / reservation required before the day / reservation included tax
Reservation deadline

Visit of hope the day before until 17:00
Available days for reservation

Monday - Sunday - Public holidays - Holidays
【Delivery at late rate】 From 13:30 to late start of start! Service charge free when using private room from 5 people is a popular course for alumni associations and others.
Course menu
【aperitif】
· Pear
[Appetizer]
· Shrimp broccoli with liquor
· Mushroom grilled sauce
· Grilled meat plum
· Cheese crispy fried
· Autumn sweetfish co-grilled
【Souvenirs】
· Zero crown shinkansen
Eternity Tree Ginseng Yuba Shellfare Tree Buds
【Building】
· Grilled salmon
Red onion scattering chrysanthemum
Sesame sauce dressing
【Simmered food】
· Taro Mushroom Stuffed Row
Shiitake mushroom Enomai Mushroom wetland three leaves Yuzu
【pottery】
· Asaki Asaka
Braised chestnut sake brewing
【Oils】
· Fly fish
Blue Tang eggplant sauce
【Armor bowl】
· Red noodles Soba rice Rice ball onion
【Food】
· Matsutake mushrooms
[Pickles]
· Two kinds of flour
【dessert】
· Sekewasa Pudding
The actual mint of Shikuwasa
Some contents may differ due to purchase convenience ※.
Coupons that can be used with this course
2018/09/03 update