DETAIL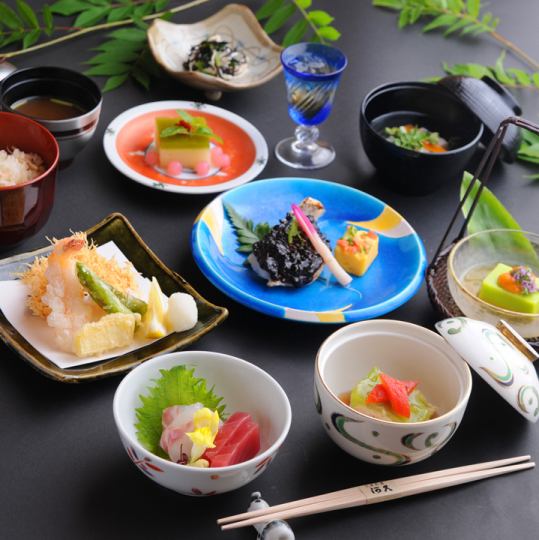 【Delivery at late break】 The lunch party is 3780 yen! 5 persons - free of charge when using private room is from 13: 30 ~ 16: 00
By using a coupon
3780 yen
Cooking content is reserved on a monthly basis / reservation required before the day / reservation included tax
【Delivery at late rate】 From 13:30 to late start of start! Service charge free when using private room from 5 people is a popular course for alumni associations and others.
Menu
【aperitif】
· Strawberries
[Appetizer]
· Hokkaido chicken duck crepe roll
· Buds of miso sauce Matsukaze
· Young boiled white whiskers
· Sardine red boiled simmered
· Kyoto salt
【Souvenirs】
· Kaizen shijou
Tamaki Yuba Kin Bud
【Building】
· 鮪 山 掛 け
Ao Shishu Needle Nori Sankyo Aya Soy Sauce
【Simmered food】
· Pork ogura boiled
Yamato sweet bean paste
【pottery】
· Wakame bamboo grill
Karara Shigeru
【Oils】
· Deep-fried bamboo shoots
Tofu chicken Soba Soboretoro potato
Tomorrow leaf soup
【Armor bowl】
· Red noodles tofu yakisaku onion
【Food】
· Yuba rice
[Pickles]
Two kinds of flour
【dessert】
· Strawberry yogurt brought
Blueberry sauce
Tapioca mint
Some contents may differ due to purchase convenience ※.
Coupon that can be used
【Delivery at lazy afternoon】 Lunch session 3780 yen / Special daytime party 4860 yen! 5 persons - free of charge when using private rooms!

Presentation conditions

At the time of booking

Conditions of use

From 13:30 to the last entrance to 16 o'clock / until the day before reservation / from 2 to 50 people / Private room usage is 5 to 2 hours /

Expiration date

Until the end of March 2018